Locarno (Switzerland)
Locarno is a small Swiss town of about 15000 inhabitants located at the foot of the Alps, a few kilometers from Brissago and the Italian/Swiss border in the high lake Maggiore.
For who passes by, or decides to spend the holidays in the northern section of the lake, a visit to Locarno is suggested, maybe proceeding up to Ascona, also in Swiss territory.
Well kept town, enjoying a particular microclimate, quite active in tourism and rich of sport and cultural events among which, the most international, the Cinema Festival of Locarno.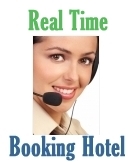 Hotels Locarno (Booking Hotel in Real-Time)

n-