Castles of Cannero
(Itinerary Castelli di Cannero Lake Maggiore)
Witness of many battles and many raids, the Castles of Cannero in the homonymous town of Cannero, not too far from Switzerland, are ancient reminders of the past.
Fortified on a rocky island not too far from the lake's shores, they seem to emerge from the lake's waters almost wanting to remind us of the harshness of life was during their times.
Due to the vicinity of Switzerland, it is advisable to continue the excursion until the city of Locarno, where it will be possible to visit another country in a small time.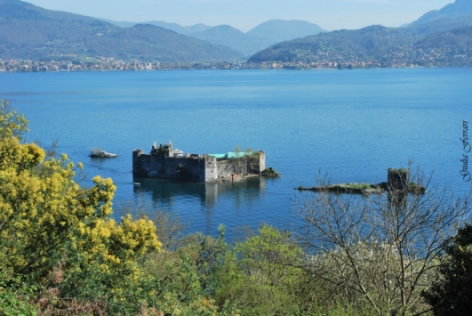 Routes Lake Maggiore

Itinerary 01 - Big statue of San Carlo Borromeo

Itinerary 02 - Botanic and Zoological Park

Itinerary 03 - Natural Park Lagoni Mercurago

Itinerary 04 - Hills of Lake Maggiore

Itinerary 05 - Stresa The Beautiful Island

Itinerary 06 - Stresa The Mother Island

Itinerary 07 - Stresa The Fishermen Island

Itinerary 08- Fortress Lake Maggiore

Itinerary 09 - Mountains Lake Maggiore

Itinerary 10 - Botanic Garden Lake Maggiore

Itinerary 11 - Torrent Cannobino

Itinerary 12 - Castles of Cannero

Itinerary 13 - Church Santa Caterina del Sasso

Itinerary 14 - Fortress of Angera Castle

Itinerary 15 - Trip on Lake Maggiore
Booking hotel Lake Maggiore (Booking Hotel in Real-Time)