Town of Lesa (Lake Maggiore)
Right after the town of Meina we find Lesa, a typical small coastal town locked between the lake and the hills. On the hills we find the administrative divisions of Calogna and Comnago.
Lesa has about 2400 inhabitants, the city and the waterfront are preceded by the small administrative division of Solcio di Lesa where the painter Siro Penagini lived, and where there is the church of Saint Rocco, of the first decades of the XIX century.
Lesa is also known as the vacation place of Alessandro Manzoni, during those vacations he met the blessed Antonio Rosmini of Stresa.
To point out also the church of Saint Sabastiano, XII century, the church of Saint Martino, XIII century and the museum Manzoniano.

Itinerary 01 - Big statue of San Carlo Borromeo

Itinerary 02 - Botanic and Zoological Park

Itinerary 03 - Natural Park Lagoni Mercurago

Itinerary 04 - Hills of Lake Maggiore

Itinerary 09 - Mountains Lake Maggiore

Itinerary 11 - Torrent Cannobino

Itinerary 13 - Church Santa Caterina del Sasso

Itinerary 14 - Fortress of Angera Castle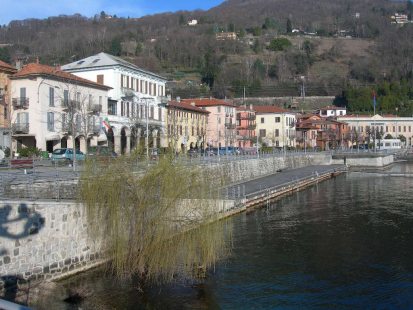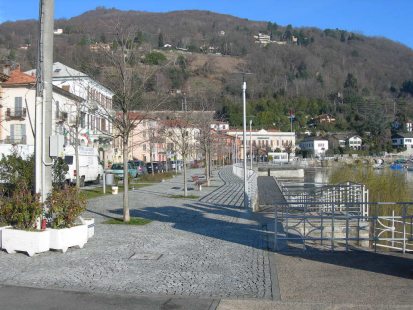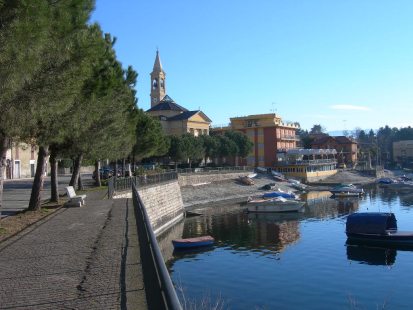 Hotel Lake Maggiore (Booking Hotel in Real-Time)

Select the town:

Arona

Meina

Lesa

Belgirate

Stresa

Baveno

Verbania

Ghiffa

Oggebbio

Cannero

Cannobio