Baveno Lake Maggiore
Town of Baveno (Lake Maggiore)
Following the coast of Lake Maggiore, after Stresa, proceeding toward Switzerland, we find Baveno, 205 m above sea level.
The 19 June is the celebration of the town saint, Saint Gervasio and Protasio.
Baveno is no doubt a very ancient town, as it is its administrative division Feriolo, proved by the roman inscription on the facade of the parish church, built in the twelfth century, with pink granite skillfully chiseled by the stone cutter of Oltrefiume.
This pink granite comes from Baveno, the quarry of Candoglia.
This granite was used to built the Dome of Milan.

Itinerary 02 - Botanic and Zoological Park

Itinerary 05 - Stresa The Beautiful Island

Itinerary 06 - Stresa The Mother Island

Itinerary 07 - Stresa The Fishermen Island

Itinerary 08- Fortress Lake Maggiore

Itinerary 09 - Mountains Lake Maggiore

Itinerary 10 - Botanic Garden Lake Maggiore

Itinerary 11 - Torrent Cannobino

Itinerary 12 - Castles of Cannero

Itinerary 13 - Church Santa Caterina del Sasso

Itinerary 15 - Trip on Lake Maggiore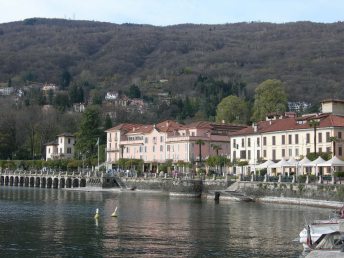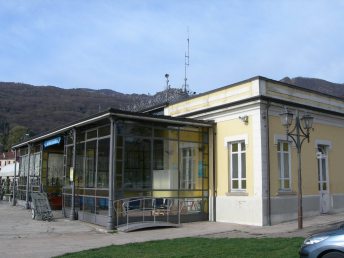 Hotel Lake Maggiore (Booking Hotel in Real-Time)

Select the town:

Arona

Meina

Lesa

Belgirate

Stresa

Verbania

Ghiffa

Oggebbio

Cannobio