Town of Meina
Small town on the piemontese coast of Lake Maggiore, bordering with the city of Arona.
Meina has about 2600 inhabitants and a surface of 7,79 square km.
It is known because the film "Hotel Meina" was filmed in (data???) inspired on the romance by Marco Nozza about the slaughter of 16 Italian Jews by hand of Nazi SS during the Second World War.
Interesting the Parish Church of Santa Margherita with the bell tower and the apse with the 3 frescos of "Saint Ambrogio against the pagans" by Peracino (1817), "The glory of Saint Margherita and Saint Carlo" and "The Pestilence" both by Peretti, of the first half of the 800th.
To point out also Villa Faraggiana of the XIX century and Palace Bedone of the VVIII century.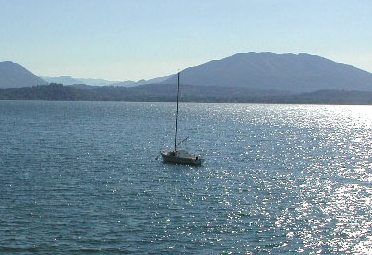 Town of 2000 Inhabitants 8 chilometri quadrati – 214 s.l.m.

Itinerary 01 - Big statue of San Carlo Borromeo

Itinerary 02 - Botanic and Zoological Park

Itinerary03 - Natural Park Lagoni Mercurago

Itinerary 04 - Hills of Lake Maggiore

Itinerary 09 - Mountains Lake Maggiore

Itinerary 11 - Torrent Cannobino

Itinerary 13 - Church Santa Caterina del Sasso

Itinerary 14 - Fortress of Angera Castle

Routes N. 1 - 2- 3 - 4 -8 -9 -13 -14

Hotel Lake Maggiore (Booking Hotel in Real-Time)

Select the town:

Arona

Meina

Lesa

Belgirate

Stresa

Baveno

Verbania

Ghiffa

Oggebbio

Cannero

Cannobio