Town of Verbania - Intra - Pallanza (Lake Maggiore)
Town of 31.000 abitanti – 38 chilometri quadrati – 197 s.l.m.
The town of Verbania is strategically located in a touristic position offering different and diversified itineraries either on Lake Maggiore but also in the near Ossola Valley, the mount Rosa and Switzerland.
Rich with gardens and parks, Verbania il the capital town for the province of Verbano-Cusio-Ossola and is the result of the union, at the end of the 1930ies, of the municipalities of Intra and Pallanza, which are the result of the union in the 1920ies of the municipalities of Trobaso, Zoverallo, Cavandone, and Suna.
The National Park of the Val Grande, the wildest area of Europe, lies behind Verbania.
To point out in the palace Viani/Dugnani in Pallanza the section dedicated the archaeology, and the one dedicated to paintings and sculpture, exhibiting works from Maestros such as Troubetzkoy, Branca Martini, Ranzoni, Gignous, Ferraguti e Tozzi.

Itinerary 02 - Botanic and Zoological Park

Itinerary 05 - Stresa The Beautiful Island

Itinerary 06 - Stresa The Mother Island

Itinerary 07 - Stresa The Fishermen Island

Itinerary 08- Fortress Lake Maggiore

Itinerary 09 - Mountains Lake Maggiore

Itinerary 10 - Botanic Garden Lake Maggiore

Itinerary 11 - Torrent Cannobino

Itinerary 12 - Castles of Cannero

Itinerary 13 - Church Santa Caterina del Sasso

Itinerary 15 - Trip on Lake Maggiore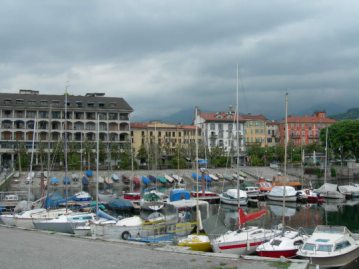 Hotel Lake Maggiore (Booking Hotel in Real-Time)

Select the town:

Arona

Meina

Lesa

Belgirate

Stresa

Baveno

Verbania

Ghiffa

Oggebbio

Cannero

Cannobio